Call us Today!! (062) 333 - 54345 or Email Us: tesdamisocc@yahoo.com
Region X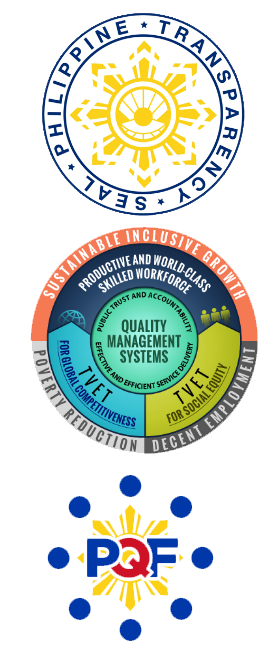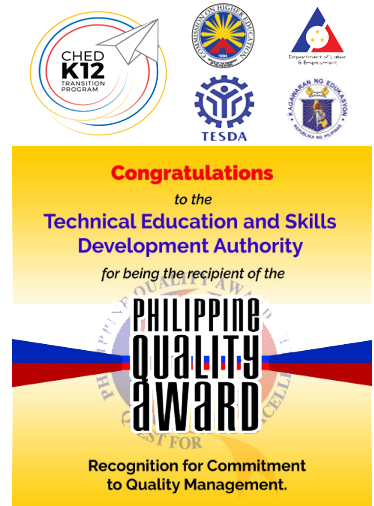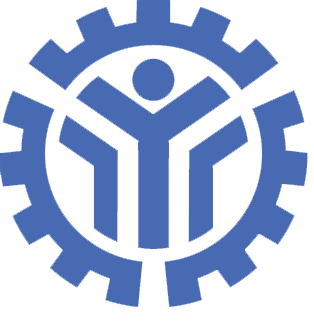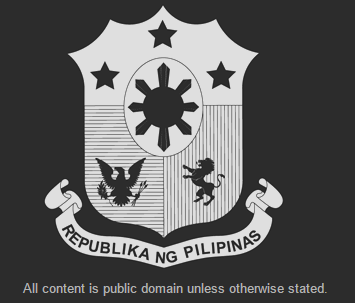 Republic of the Philippines
Resources
Project NOAH
Republic of the Philippines
Office of the Vice President
Department of Labor and Employment
Department of Interior and Local Goverment
Department of Science and Technolohy
Department of Trade and Industry
Legislative
Senate of the Philippines
Judiciary
The Speech
(Ms. Miraluna Baje Lopez CSEE)
TESDA Misamis Occidental Provincial Office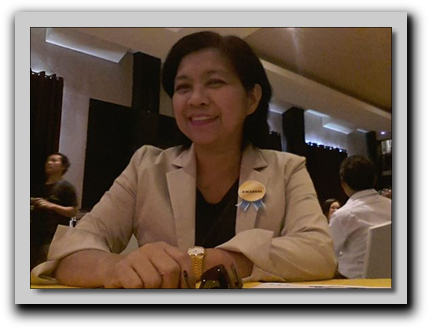 Today I make a covenant before you to serve the Technical Education and Skills Development Authority Misamis Occidental Provincial Office to the best of my ability as the new Provincial Director.

The documents I got show that the Province of Misamis Occidental has 3 component cities, 14 municipalities, 2 congressional districts and 490 barangays. And in this Province, as of May 2, 2016 TESDA has registered 77 Programs under the Unified Technical Vocational Education and Training Program Registration and Accreditation System (UTPRAS) of 17 Technical Vocational Institutions. Serving the province are 2 accredited assessment centers - the OAIS and the Provincial Training Center in Plaridel.

TESDA's mission is to provide direction, policies, programs and standards towards quality technical education and training. The key result areas we want to attain are rapid, inclusive and sustained economic growth, and poverty reduction and empowerment of the poor and vulnerable. We want to develop human capabilities, to enhance knowledge and skills so that the people will experience increased employability. Our strategies are to expand access to quality Technical Vocational Education and Training. Develop workforce competencies required in key growth areas; Implement good governance system; and Engage industry in the provision of Technical-Vocational Services

In the management and delivery of the programs in the Provincial Office, there are 14 of us to do the work - I count including the vacant positions - 5 in the Provincial Training Center to do direct training, and 9 in the Provincial Office to oversee TESDA's 3 main services - Policy, Delivery and Regulatory Services. TESDA has also one administered school, the Oroquieta Agro-Industrial School who shall be our partner in delivery of Technical Education and Skills Development Services.

To a new provincial director, the task at hand is overwhelming and a bit scary. I have 26 years as an accountant, 10 years in the academe, 16 in government service. I also have 2 years, 10 months and a day as a vocational school administrator of a TESDA administered institution like OAIS. But I admit that there is so much room for me to learn. I am in my new learning curve. I hope that our 17 TVIs comprising the Misamis Occidental TVET Training Institution Association (MOTTIA), our Provincial Technical Education and Skills Development Committee (PTESDC), my superiors as well as my team-mates, will give me time to get to know the ropes and swing them well.


As in my previous assignments, I shall endeavor to exercise my duties with integrity, transparency and impartiality always serving the interest of the public that we serve. I do not purport to know everything but I shall endeavor to gain sufficient knowledge and wisdom from everyone. I will be like sponge that shall absorb as much information and details as I can. Yet I shall be discerning in the decisions that shall be made with respect to this Office ever conscious that we have rules and regulations to follow, policies to uphold and targets to meet.

Our Office shall be open to suggestions, recommendations, comments and complaints for these shall be the sources of work improvements.

To my new Regional Director, Director Edgar A. Sales, Sir. I commit to fulfill my as expected of me and be willing to walk an extra mile when needed.

To my former boss and mentor and pillar of support, Director Lorenzo Macapili, Sir, thank you very much. I bring with me all the things that I have learned from Region 9.

To my colleagues and friends from the Kabasalan Institute of Technology, thank you for being here and for your friendship. You have all made an indelible mark in my life.

To my family, again I shall be very busy. I hope for your usual understanding and support.

To my friends from the ZN Provincial Office, headed by PD NICE. Salamat kaayo and please allow me to call for assistance from time to time when I need to bench-mark on certain things that I am not certain of.

To the Oroquieta Agro Industrial School headed by the OIC Administrator Mr. Lee Catane thank you for your warm welcome, for hosting our installation and turnover ceremonies and for providing the Provincial Office a lot of administrative and manpower support. The same gratitude goes to the Provincial Training Center in Plaridel.

To the Officers and members of the PTESDC and MOTTIA, I shall endeavor to gain your trust and work with you in the best way I can. Thank you in advance. I trust in your kindness and friendship.

And before I end, allow me to share this prayer written by Pauline H. Peters. "Lord when I am wrong let me be willing to change, when I am right, let me be easy to live with, so strengthen me that the power of my example shall far exceed the authority of my rank."


To the almighty, thank you for giving me this opportunity to serve you.
To TESDA Misamis Occidental Staff, we have a long way ahead. Let us begin the journey. Thank you and good afternoon.